CONCEPT TO LAST-MILE
CREA is a design to last-mile manufacturing enterprise. We provide carry solutions, for brands in High Street Fashion, Luxury, and other consumer-facing industries including Beauty, Fitness, Alco-Bev, E-Commerce, Auto, Defense & more.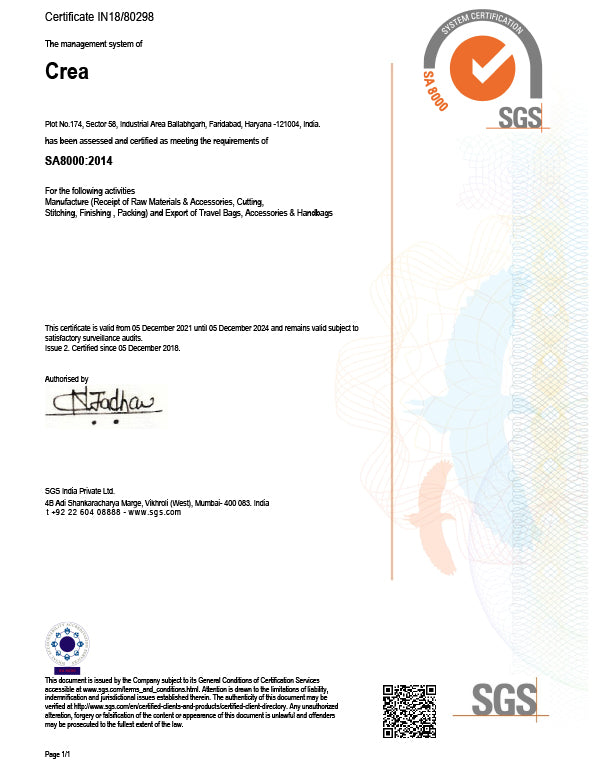 SA 8000 COMPLIANCE CERTIFIED
A rich experience of having manufactured over 3 million bags.

2 full-fledged facilities with over 250 machines

The client retention rate of over 98.4%

Average production capacity of over 50,000 double partition backpacks monthly.

Qualified and Trained QC Team

In-house rotary silk screen printing

AWARDS
WINNER OF INNOVATE2BEATCOVID CHALLENGE

Our PPE solutions are specifically designed for INDIAN weather system at the peak of the 1st COVID-19 wave. Became gold standard for PPE kits in the fight against COVID.

THE EARTH BAG - SPECIAL JURY AWARD AT 20th IFA

Won the Special Jury Award for the most admired fashion innovation of the year at Images Fashion Awards – December 2019.


VARAHA - MOST ADMIRED FASHION INNOVATION OF THE YEAR AT 19th IFA

Our patented backpack design won plaudits at the ANNUAL INDIAN FASHION AWARDS, 2018.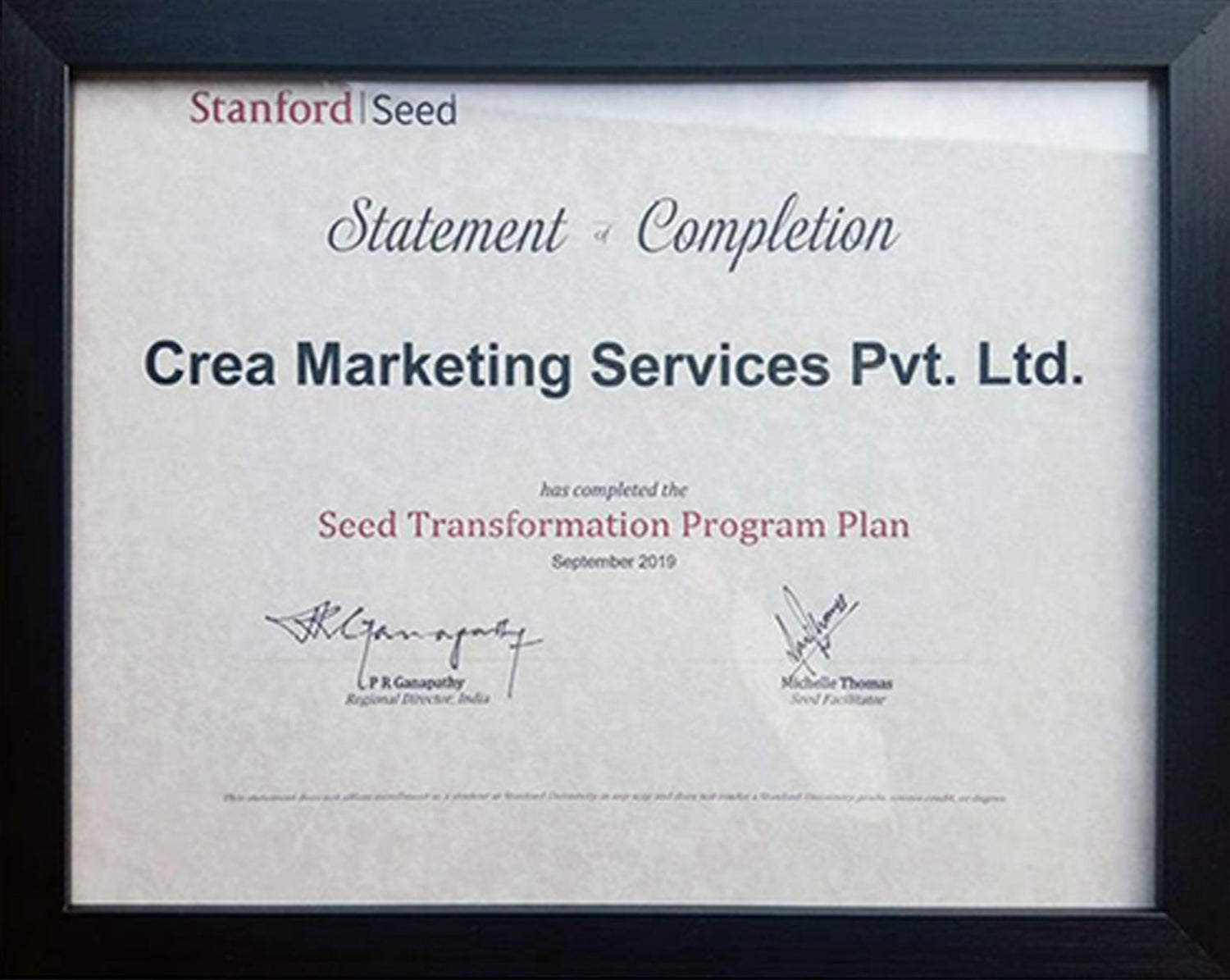 STANFORD | SEED
Chosen for the coveted STANFORD | SEED program 2018-19.
KNOW OUR TEAM.
KANCHAN SINGH - (LEAD DESIGN BACKPACK DIVISION)

Armed with a degree from NIFT and loads of chutzpah, Kanchan is our straight-talking, food-loving, in-house Kung-Fu Panda. Apart from being a great designer, Kanchan is also an excellent merchandiser with an all-encompassing knowledge of range creation and go-to-market.

KOMAL PAHWA - (LEAD DESIGN HAND BAGS & FASHION ACCESSORIES)

Call her Bling, for she loves it. Komal is an excellent designer and a product of NIFT with a specialization in leather and accessories design. Her latest qualification is being a new mother to Miss Kayra Anand. Komal takes care of our LHB customers brands.

KRITIKA NEGI - (LEAD DESIGN NEW PROJECTS & INNOVATION)

Our fresh kid on the block, Kritika is a pass-out from the first batch of IIAD. Apart from being a great designer, she is an excellent painter and a sketch artist. Kritika currently is involved in new product creation, Defense and Tactical gear and Mother and baby products.

ALEX CHRISTIAN - (LEAD GRAPHIC DESIGN & MOTION GRAPHICS)

A certified dyslexic, Alex is brilliant with graphic design and motion pictures. An avid gamer and animation enthusiast, Alex helps our customers with world-class photography and animation for their products.

AKANKSHA PUNDIR - (DIRECTOR OF INNOVATION)

Akanksha Pundir is a strategy and innovation expert- conceptualising, building and scaling-up sustainable brands. She's a crusader for circularity and zero-waste manufacturing.

UPKAR SHARMA -(FOUNDER CEO)

Fast thinking, faster-talking, always swearing cranky old man.

If he was not the founder of CREA. He would have had two alternate career choices.

1- Stand-up comic.

2- Heavyweight boxer.

Needless to say, he would have been in a world of trouble for his temper everywhere.